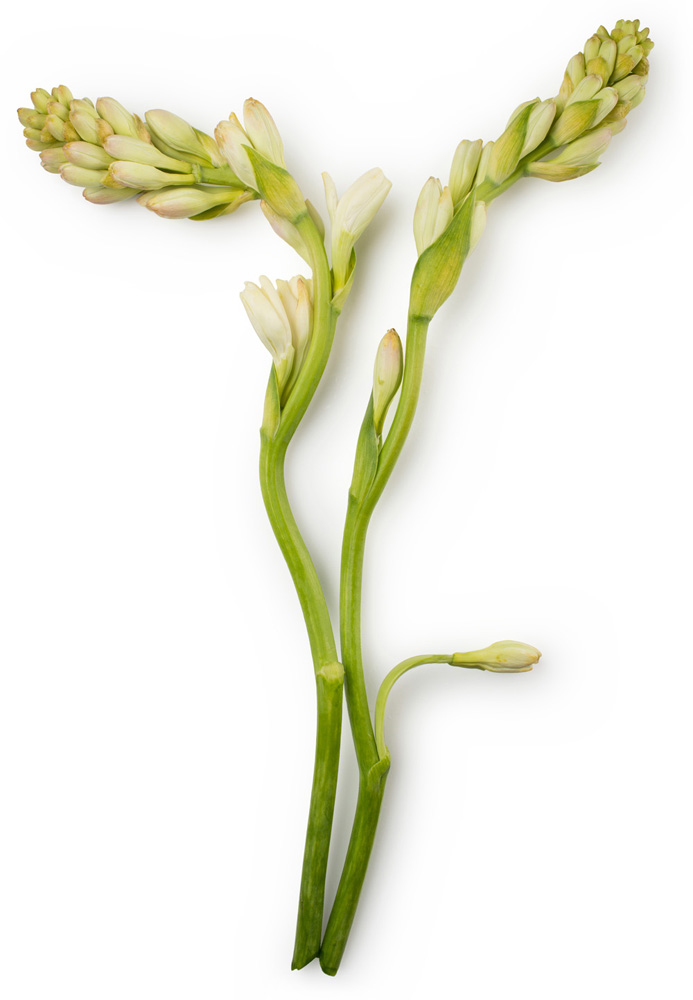 Balancing and restorative
The Pre-Columbian Indians of Mexico first domesticated the Tuberose, one of the most fragrant of all flowers.
Description
Tuberose Absolute has a well-established reputation for use in fine fragrances and perfumery. This sensuous deep orange-golden brown oil has a warm, very sweet, and most intoxicating floral aroma with peach leaf and soft spice-like background notes.