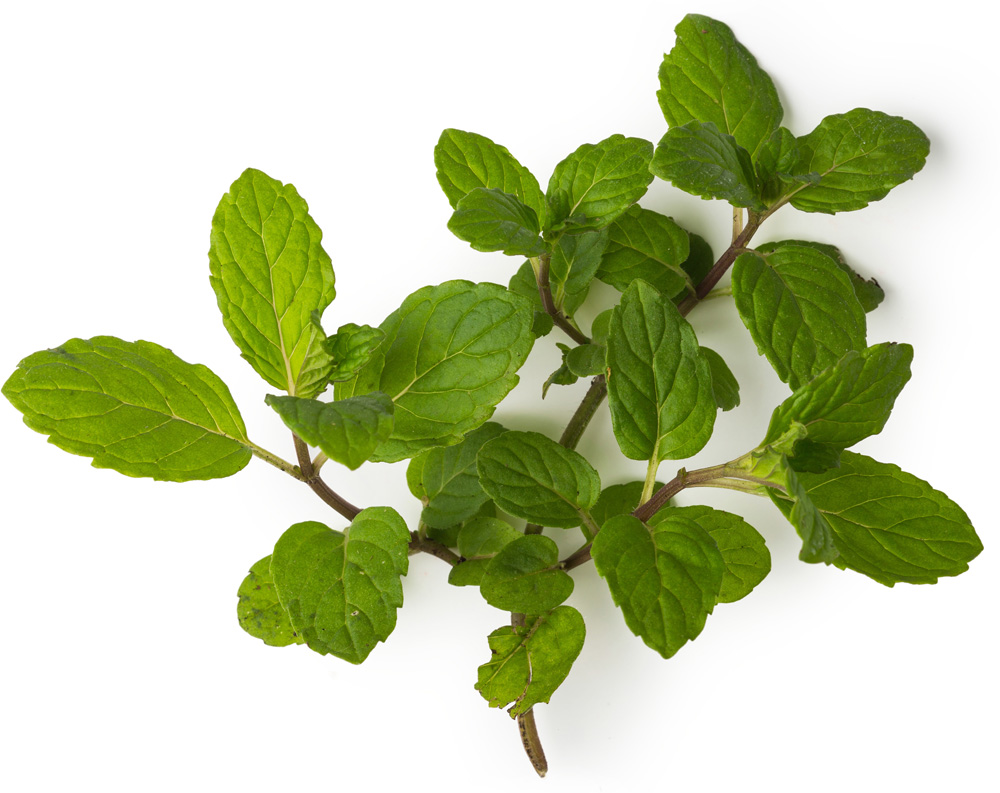 Stimulating and refreshing
Enlivening on the skin and senses,peppermint oil is brilliantly cooling when added to cleansing skincare products. The menthol inside stimulates sensory nerve endings. In our mouth products it also packs a minty fresh punch and keeps breath smelling appealing.
Description
Peppermint oil is extracted by steam distillation from the dark green leaves and purple flowers of the herbaceous plant. The plant belongs to the Labiatae family and has been cultivated commercially in the UK since the mid-eighteenth century. It is thought to be a naturally occurring hybrid of wild mint varieties and grows to approximately three feet in height. Peppermint oil contains menthol, which is thought to generate the cooling sensation by dilating the blood vessels and stimulating sensory nerve endings. It has a unique effect on the scalp, as menthol can disrupt the hair fall cycle, prolonging the process of hair fall thereby allowing the hair to be retained within the scalp for a longer period. This result is best achieved with regular use of menthol on the scalp.