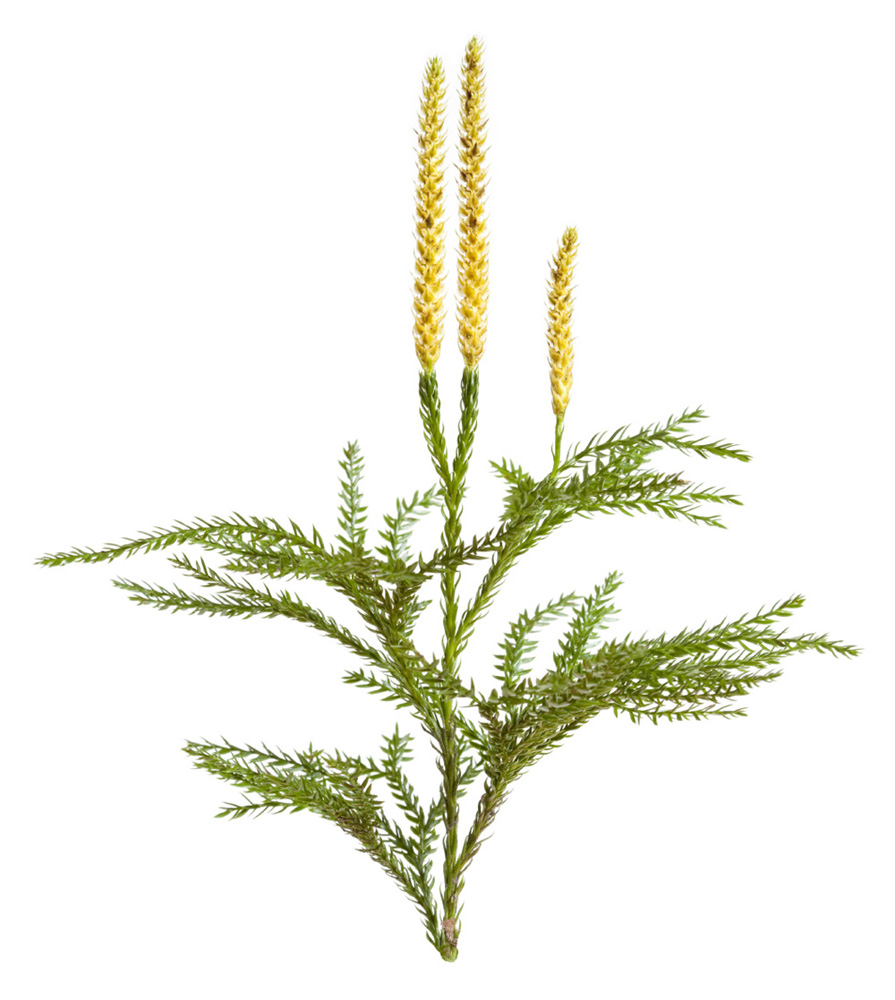 Water repellent and Absorbent
In cosmetics, lycopodium has a unique ability to absorb and repel water, and is known as a hydrophobic ingredient.
Description
Lycopodium powder is a fine beige powder made from the dry spores of various clubmoss plants, a type of fern, principally from the Lycopodium and Diphasiastrum families. The spores have a high fat content and large surface area surrounded by oxygen giving them many applications in medicine and cosmetics.
Lycopodium literally means wolf's foot (from Greek lukos, wolf and podium, diminutive of pous, foot). There are about 950 species of Lycopodium with 37 species distributed across Europe and North America.
Historically lycopodium powder has been used in traditional Austrian medicine internally as tea or externally as compresses for treatment of skin conditions such as eczema, or wounds.  In ancient times, it was called the "flour of witches", because, it was used to cure many illnesses of the liver, kidneys and urinary tract, including rheumatism and gout. Still used today, Lycopodium is one of the great constitutional remedies of homeopathy.
You can place a wet hand in lycopodium powder and it will instantly dry. It will also float on water, and if you push your finger past the lycopodium powder into the water it will coat it so you won't be able to feel the water below. This shows how effective it is at absorbing moisture and therefore sweat, which means body odour producing bacteria can't grow. It will make  areas of the body that fold in on themselves, and where sweat often builds, feel dry and comfortable. Surgeons used to use lycopodium powder to absorb sweat during surgery as it was so good at absorbing it.
Lycopodium has also been used as a covering for vitamin pills, an ice cream stabilizer and lubricating dust on latex goods, such as condoms and medical gloves.
Our lycopodium powder is purchased from a UK supplier and is sourced from all over Europe responsibly.