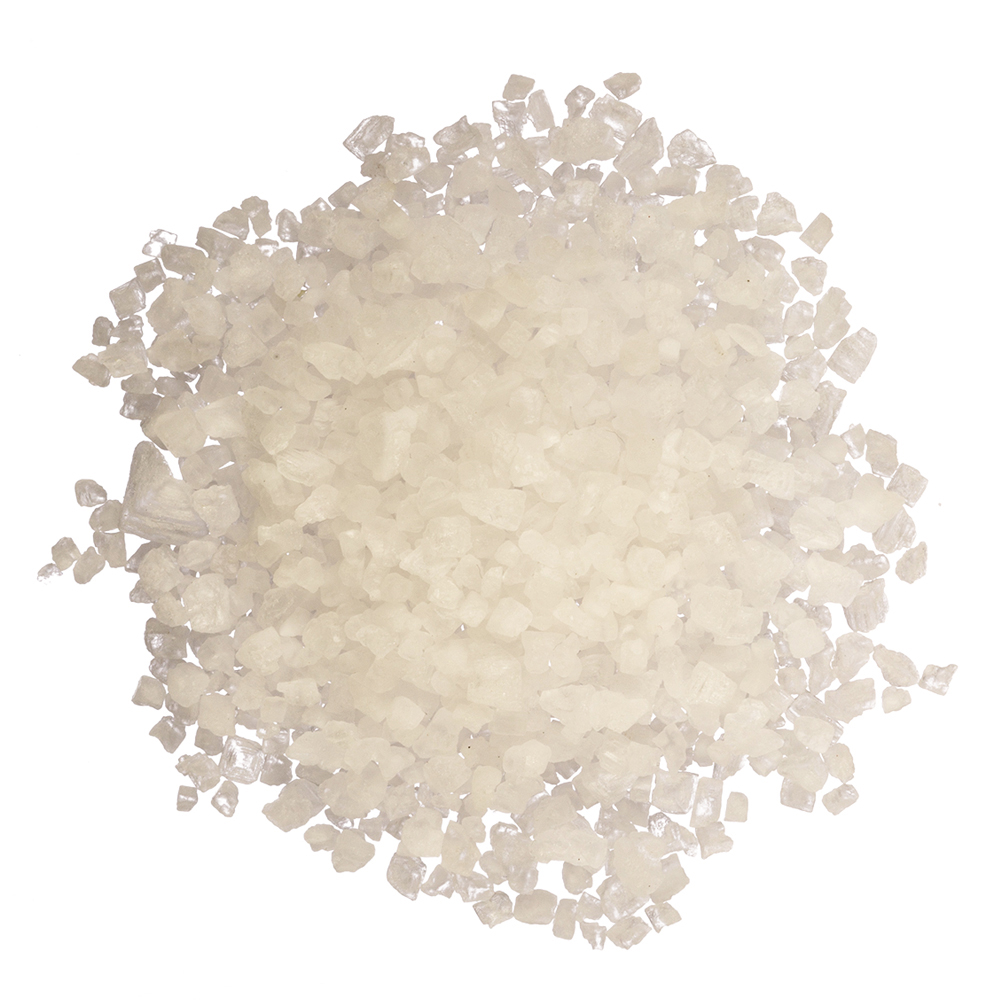 Coarse sea salt efficiently cleans, softens and hydrates the skin, removing dead skin cells without stripping away too much natural oil. Sea Salt used in hair products increases volume and shine of the hair.
Description
Sea salt is rich in sodium, magnesium, and other minerals. Cleansing the skin with products full of sea salt is an excellent way to benefit from these minerals and from natural antiseptic and astringent properties of salt, which help to brighten the skin by boosting circulation.
Sea salt is also a natural preservative which can help to keep products clean and free from micro-oganisms when used in appropriate quantities.
This coarse sea salt is harvested by hand from the wild, cold water of the Atlantic Ocean, off the coast of Portugal. These crystals are free from pesticides, waste, heavy metals and radioactivity. They are totally unrefined to ensure that all of the natural trace minerals are present to give maximum benefit to the skin.