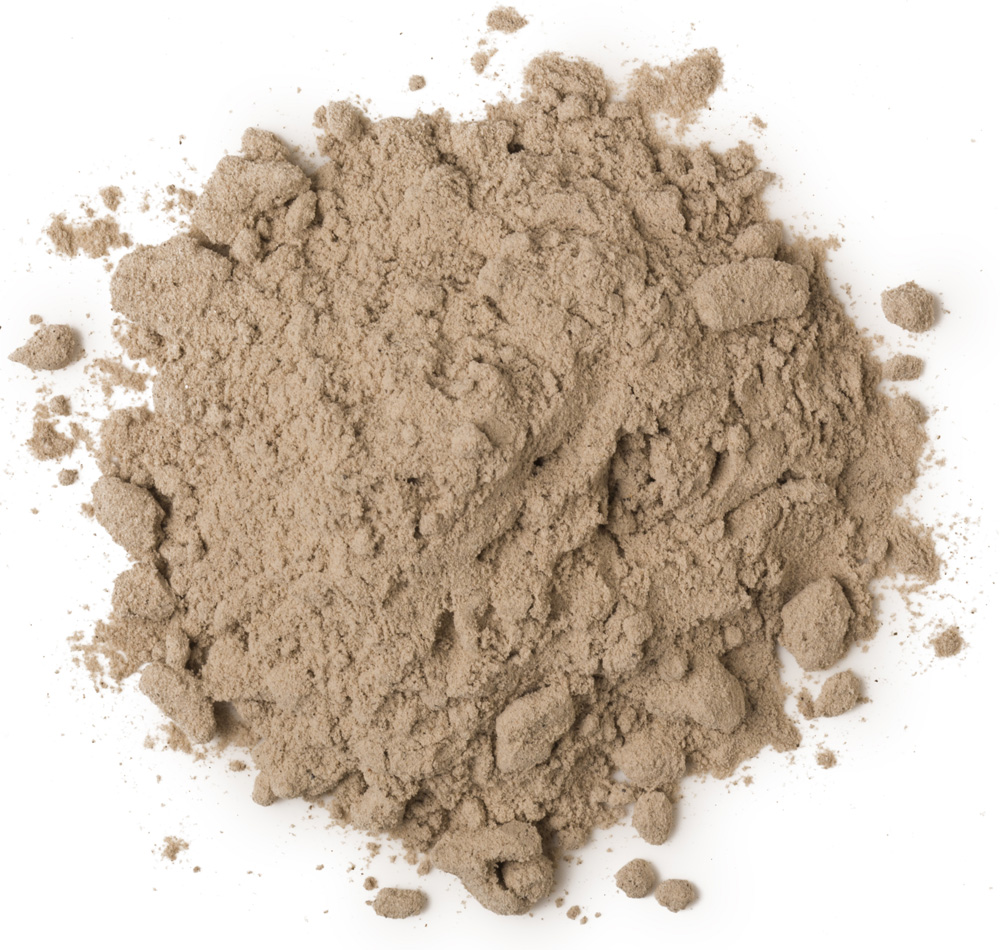 Fuller's Earth is a sedimentary clay that contains a high proportion of clay minerals. It absorbs excess oil and dirt from the skin and therefore provides a deep, gentle and effective cleanse.
Description
Modern fuller's earth is fine-grained, crumbly and has higher water content. Most of the natural deposits of fuller's earth are found in England, USA and Japan.
Fuller's earth is an excellent material for facemasks. Fuller's earth is used to absorb excess oil and dirt, and to thoroughly cleanse the skin. Fuller's earth is also used for its texture and its ability to absorb oil and cleanse the scalp.
Historically, textile workers, or "fullers" as they were once called, would clean raw wool by kneading it in a mixture of water and fine earth. The 'earth' consisted of a number of clays. This process cleaned the fibres by absorbing dirt, oil and other contaminants.
Benefit
Used on the skin or hair for its cleansing and absorbent properties