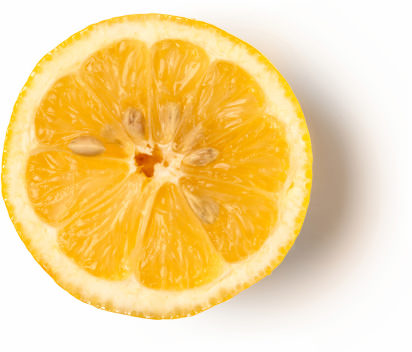 Refreshing and rejuvenating
We use fresh lemon juice to cleanse and rejuvenate skin and hair, removing dead skin cells and grease without stripping away too much natural oil. Cleansing with our hair, skin or shower products that have lemons in them means you benefit from their high vitamin C content, as well as their astringent and antiseptic properties. These all help to rejuvenate tired skin and give you a glow.
Description
As lemons are astringent, they add shine to the hair as their acidity causes the hair follicles to lie flat, meaning they reflect more light. They can also lighten hair, scrub away dead skin cells and have antibiotic and antioxidant properties from the large amounts of vitamin C, helping to protect the skin from pollutants.
We get our lemons fresh in as required. We then juice them and add them straight into our fresh, handmade cosmetics.
Benefit
Rejuvenates, protects and refreshes the skin and hair.
Time of harvest
All year round
Origin
Subject to seasonality