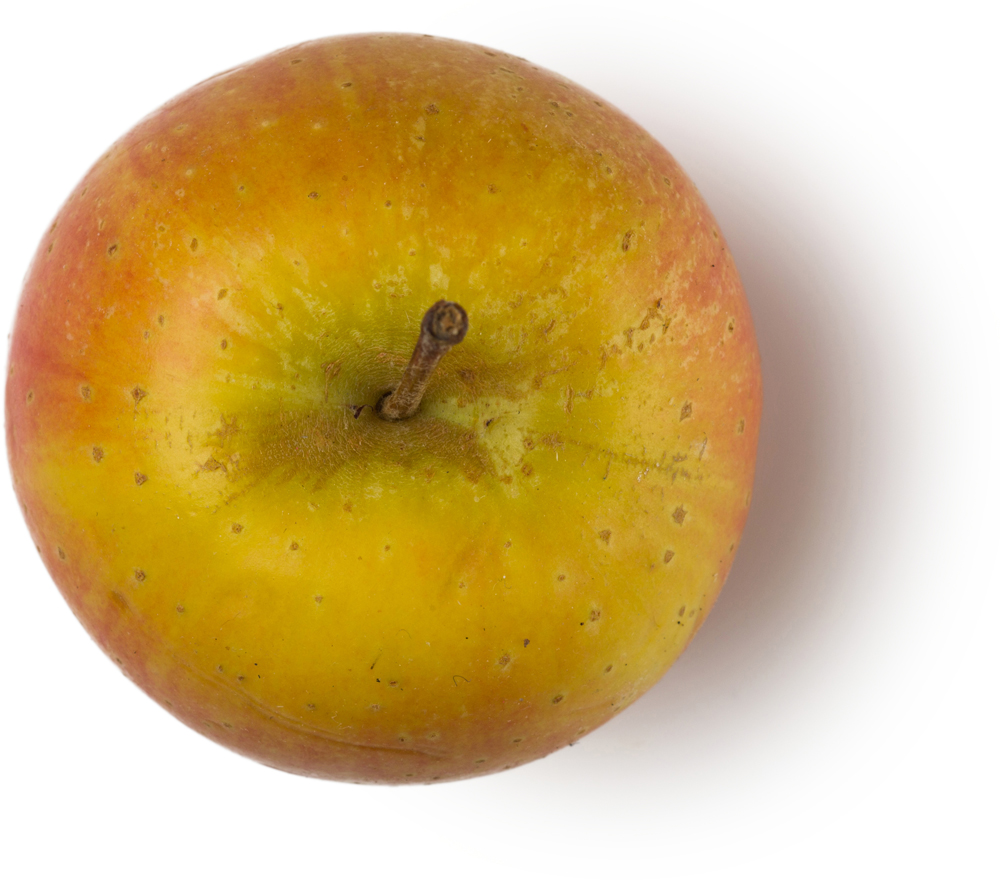 Apples are rich in antioxidants and vitamins to nourish and refresh the skin. They contain vitamins A and C as well as malic acid, a natural antioxidant. The malic acid gently exfoliates the skin's top layers, leaving your skin toned and glowing. In combination with cleansing ingredients, the juice de-greases the skin with its gently astringent, acidic properties.
Description
Apple (pyrus malus) is the most popular and widely cultivated temperate-zone fruit tree. It belongs to the rose family of plants, Rosaceae, and is thought to have originated in Western Asia and Asia Minor, where carbonised apples dating from 6500 B.C. have been found. Today, the largest exporters are France, Italy, Hungary, Argentina, Chile, South Africa, and the United States.
Apples have hundreds of culinary uses from jellies to juice. In medicine, their disinfectant and other therapeutic qualities are highly valued, and the fruits can be beneficial for teeth and gums, when eaten raw. Studies indicate that the old saying, 'an apple a day keeps the doctor away', may actually be true. It has been found that eating apples daily can help to reduce skin diseases, arthritis and various respiratory problems.
Fresh apples are approximately 85% water, which explains their refreshing taste. Containing vitamins A and C, they are high in carbohydrates and are an excellent source of dietary fibre. Apples are a natural source of malic acid. This is a colourless crystalline compound used as flavouring in foods, such as sour confectionery and in the aging of wine. It is also used as an antioxidant and is an important alpha hydroxy acid (AHA) ingredient in cosmetics.