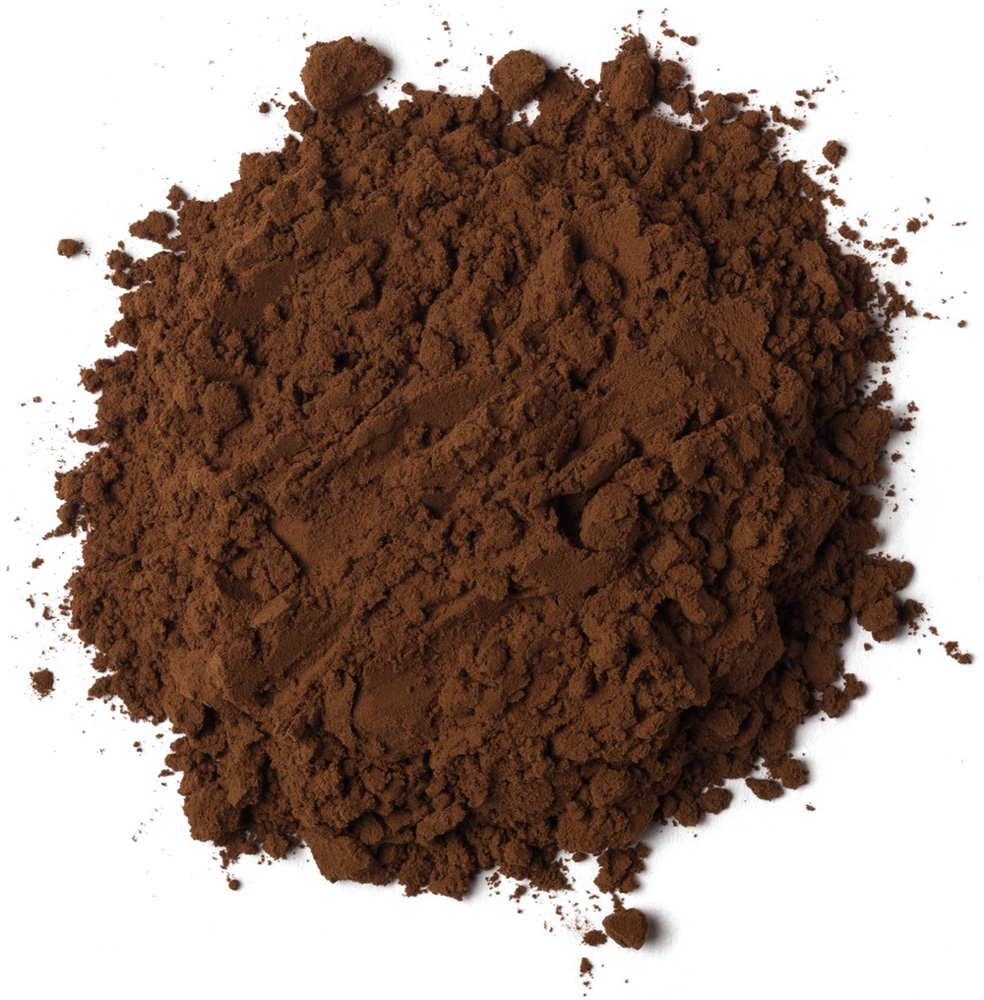 Softening, uplifting and antioxidant
Cocoa powder originates from cocoa beans. It contains a residue of cocoa butter, giving it a silky texture really effective in skincare and bodycare products to soften the skin.
Description
Cocoa powder is made from cocoa beans from cacao tree, called Theobroma cacao - 'the food of the gods' referring to the multiple benefits of its beans.
The cacao tree produces fruit in its fourth year in the form of dark red or brown pods. Each pod can yield up to fifty seeds, which are fermented to remove their bitterness. They are then cleaned, roasted and cracked to remove the hard shells. These 'cocoa nibs' are ground to a thick, oily paste called chocolate liquor that is then subjected to high pressure to separate the cocoa butter and cocoa powder.
Cocoa powder, thanks to the residue of cocoa butter it contains, is really effective in softening the skin.
Moreover cocoa powder is rich of flavonoids, the antioxidant components that we can find in lot of fruits and vegetables. Antioxidants are compounds made by plants to prevent premature breakdowns of their cells caused by exposure to atmospheric agents like air, heat and sunlight. These antioxidants benefit skin as well so they protect your skin from premature aging.
Finally, cocoa powder has a rich aroma, good for mind. It contains more than 300 compounds, many of which are able to up your endorphin and serotonin levels if you smell them, with a great effect on the chemistry of your brain helping to uplift your mood.