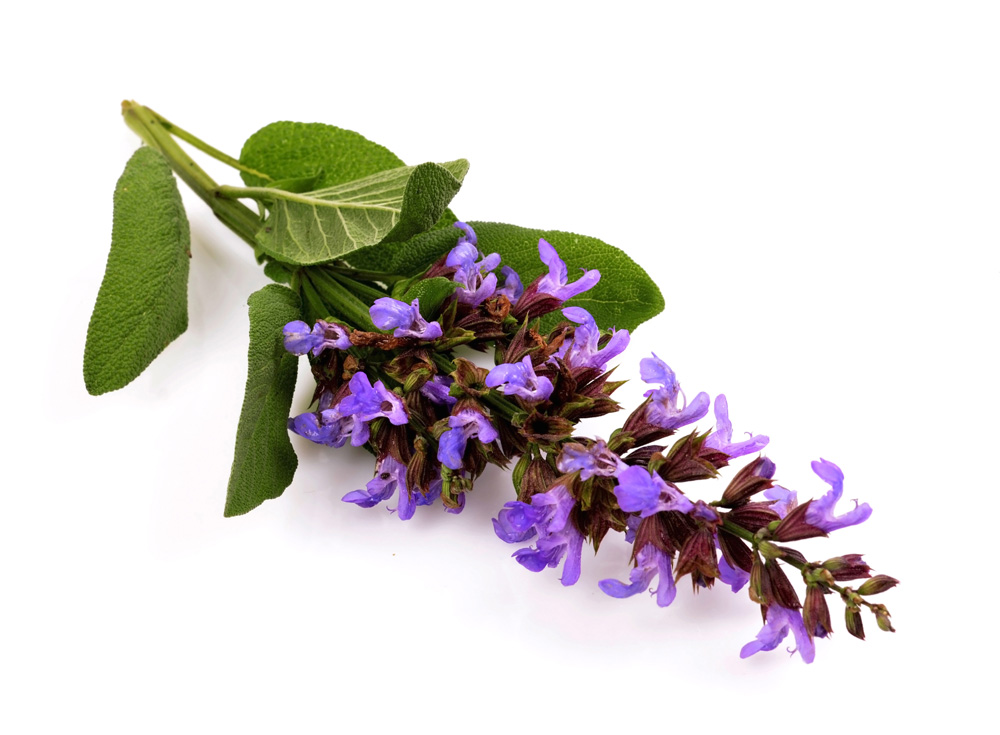 Calming, sensual and soothing
The sage genus belongs to the mint (Lamiaceae) family of plants. Native to southern Europe, clary sage now grows worldwide, especially in warmer temperate regions.
Description
Clary sage is a biennial herb, which grows to a height of about two feet. Its flowers are lilac and cream coloured and appear in the spring, and it has large, wrinkled leaves.
Clary sage essential oil is warming and relaxing. Its aroma is strong and heavy, smelling herbal and green. It is used in aromatherapy for calming the nerves, encouraging feelings of well-being and helping to give perspective. It is said to be stimulating, sensuous and evocative. We also use it for its reputedly strong aphrodisiac qualities. It is most potent in our bath products.
It is also beautiful on the skin, high in antioxidants and helps to soothe irritation and soreness.