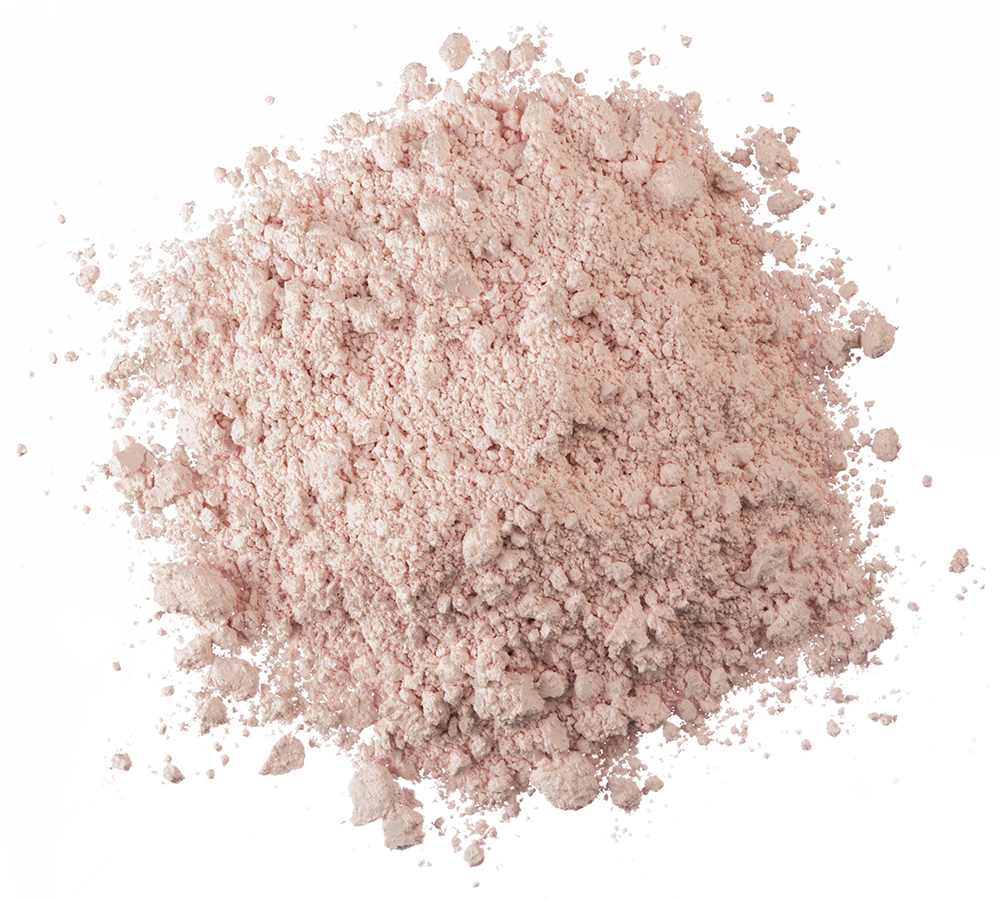 Gently calming for delicate skin
You can find calamine powder in cleansers, washes, Fresh Face Masks and body products as it is incredibly soothing on irritated and delicate skin. It also creates an absorbent and soothing base for dusting powders.
Description
Calamine powder is mainly zinc oxide, a white powder, with a dash of iron oxide, combining to produce a pretty, light pink powder. It is a very gentle ingredient on the skin and has great cleansing qualities making it the perfect ingredient for face and skin care - historically it was mixed with rose to create a simple face mask. It is mixed with an array of beautiful ingredients to create gently cleansing products.
Calamine, as well as being an effective cleanser, is particularly absorbent. This means it is able to absorb excess water from products and is used in many of our Self Preserving formulas to assist in creating an environment inhospitable to microorganisms. By carefully mixing up ingredients in a process called dispersion, microorganisms cannot grow and reproduce enabling products to stay fresh and clean for longer.
It has a high concentration of zinc oxide (typically 98%) - an incredibly active material that has the ability to reflect UV rays. This means calamine is often used as (and in) sunscreen to assist in protecting the skin.
Benefit
A gentle toning and antiseptic ingredient
Time of harvest
All year round